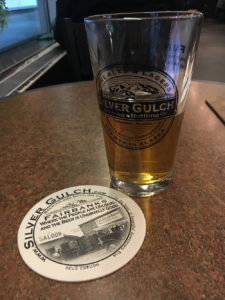 A quick meeting over a beer at the Anchorage airport and the adventure begins!
Sean met me at the Silver Gulch brewery and off he left for his flights to Boston. He will fly to LA and then to Boston where he'll take a bus to Maine. I'm off to Seattle and then to Minneapolis for a ride to Duluth/Superior.
The excitement is building for both of us. We are a bit nervous, but anxious to finally take the reins of the planes that have been on our minds all winter.
Stage One begins- Alaska Airlines to the East!!