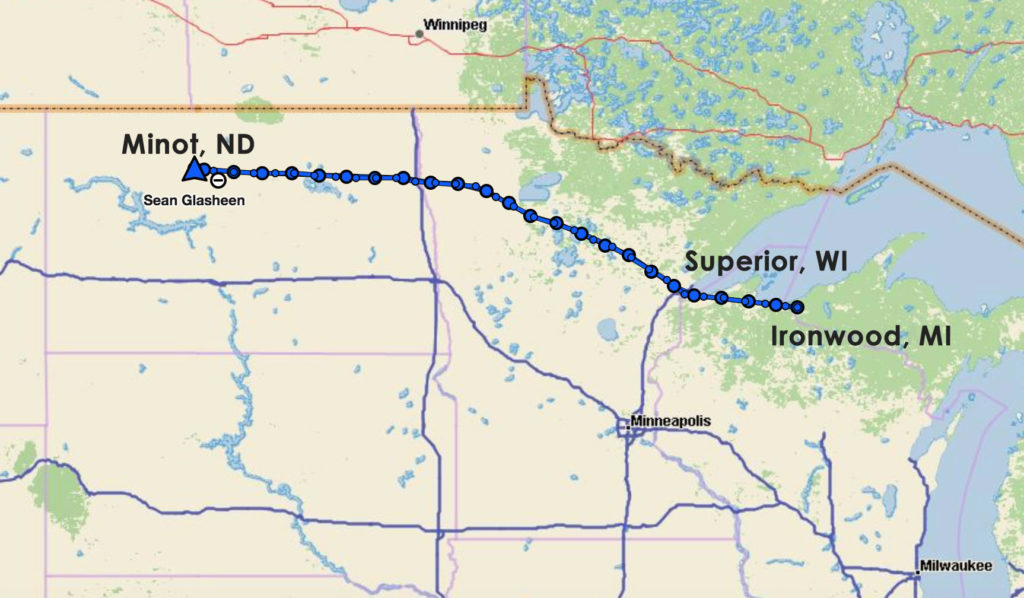 Sean arrived into Superior, Wisconsin today and it was too nice to stay and chit chat. Off for the wild blue skies were both Cubs, bound for Alaska.
First Stop was Thief River Falls for some gas. It was a beautiful day, but the heat of the day made the air just a bit unstable. Unfortunately it was too late to cross the border, so we decided to head West as far as we could. The air was a bit hazy in a wierd way. You would have thought it was fog, but it was just a frozen haze.
With Minot in the GPS, we headed West and arrived about a half hour before sunset. We were flying IFR most of the way (I follow Road) as all roads in Northern North Dakota lead to Minot.
Tomorrow the border crossing awaits as we finally head north bound!