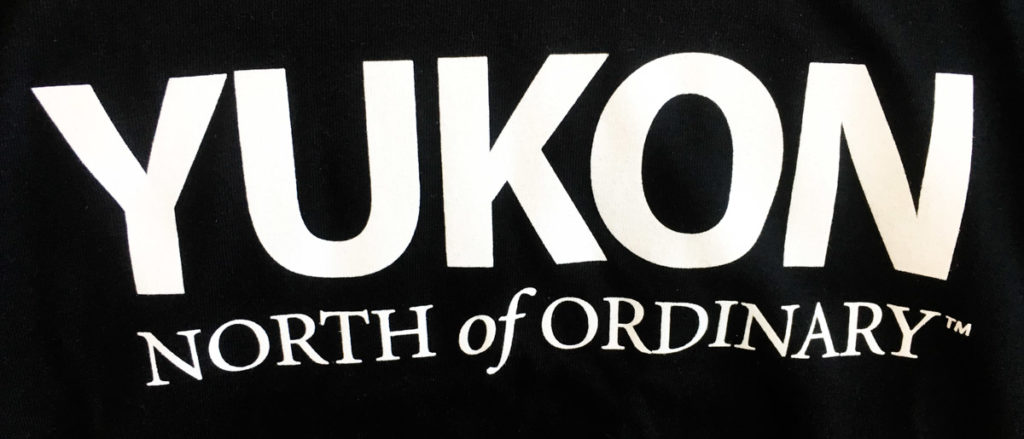 I woke up to snow, snow, snow after a real hard sleep. Looking out the window at 4am was a bit depressing as it looked like Christmas and this was not in the plan! Forecasts were still iffy, but nothing but time was going to change the outlook, so back to bed for a couple more hours of ZZZ's and dream that Santa would bring me a better forecast.
A couple of hours later I was up and daylight was starting to show the snow dissipating and the clouds parting! There was not hurrying Mother Nature, though, so a leisure shower and soon Fast Eddie was meeting me for breakfast at the Talbot Arm restaurant. You never know where you find wisdom, but this morning it was to be had from Eddie. We were talking about flying and life in general when he says to me, "Know your limit, Stay within it" WOW! That was so true! Apparently it's a Canadian saying about Gambling, but makes a lot of sense for flying and many things in life! Thanks Eddie!
After paying for gas and checking the weather it was evident a Noon departure was the plan for the day. In a short bit I had the Cub ready to go, the border crossing and flight plan filed and just on time at Noon was Northbound. Thanks to Mike, the Burwash FSS guy for the company and weather help!
As soon as I was airborne I knew it looked possible, but those darn snow showers and squalls weren't going to subside just so soon. I skirted several and flew through some snow. For 60 miles I kept wondering what the river crossing where I turned back would look like, but once I reached that point the clouds and snow were almost gone and except for a bit of fog, the path to Beaver Creek and the border were, as Sean likes to say– "Blue Bird!"
Here's something I did not know. So everytime you look at a map, you see a line on the map for a border. Did you know it is actually a line??? Well it is! I called Mike Hoffman, who has been following and giving me moral support here and there. "Hey Mike! I'm at the border and there is a LINE here!" We both laughed, but it is true. They keep it cleared every year and when there is snow on the ground you can actually see it!
Soon Northway was in the windscreen and a US Border Agent was waiting for me. He had a little gizmo to check the plane for radiation to make sure nothing bad was in the plane. He said, "Well, I better check your passport." I told him I hoped so as no one had asked yet and I was a little disappointed! He laughed, "It's a virgin!! Not even a stamp on it!" Officer Gleason was really nice and soon I was on my way to Tok.
Landing at Tok I refueled, but it was lunch time and I was starved! Travel tip– If you ever are in Tok, stop at Fast Eddies. The food was outstanding and they have a FULL SALAD BAR!! (Very important to midwesterners!) A quick bite and I was airborne and climbing. The mountains between Tok and Gulkana where I would stop for fuel are incredible! Luckily the air was smooth and at one point I had a groundspeed of 120mph! I was a bit nervous as I turned one of the corners as sometimes the rollers coming off the peaks can get cause the plane to rock and roll, but it was a real nice ride.
A quick stop to top off the tanks in Gulkana and it was off for the motherland– Anchorage.
Our family has spent a bit of time between Glennallen and Eureka and soon I was beginning to feel that the long journey was coming to an end and I was truly back home in Alaska. I flew over Sheila's cranberry patches and saw so many places with great memories.
It was, I suppose, fitting, that the last 30 miles of the trip was the most dramatic. I just can't really put into words the drama, the beauty, the just utter Alaska of the area of Matanuska glacier. The mountains were brilliant in the setting sun and even though I was snapping like a mad man, the photos just don't do justice to what Fred and I saw in the windscreen. (For those that don't know, Fred is the little turtle that has been with me since our family went to the Fair in Wisconsin with my foster dad, Bud, our last time. Years ago our first cub, 141T, was so slow, I needed company for the long rides and Fred has been in our airplanes ever since)
After all of the drama of the mountains, there she was… Sleeping Lady. It was going to happen! The journey to bring the Cub to Alaska was going to be a success!!
There was one thing missing! My wingman! Not to worry, though, as Sean and Ashley met me at the Birchwood airport so we could be a flight of two as we had been for most of the journey. On take off it was N8192D, flight of two inbound to Merrill Field.
It was a great feeling to be flying together again, into the sunset with Anchorage in front of us. What a great ending to the journey.
Of course Bethel is the next stop, but not for several days as we both have separate schedules and things to do. A bit of playing around with the planes without travel gear may be on tap.
We have to thank some folks that really made the trip workable as well– Sean's Family, Ashley Glasheen, who kept tabs and was our Flight plan contact, his Mom Ann, and Grant Fairbanks who seemed to know all of the places of ill refute along the trail! My family Karmyn and Dan Brown, and Todd Brown (Helped me put int the extended baggage and gave me a place to stay) and Chris who shuttled me from Minneapolis to Superior. A shout out to Mike Hoffman and Tom Ratledge as well who gave me some tips and advice along the ride.
Then to all of the nice folks we met. At each stop the fuel guys and gals, the FBO folks, and pretty much everyone were just great people. Thanks so much!!
And lastly to all of you following along! It was a fun ride and we are glad you joined us!
Mission Complete!!